MAP your communities of interest!
DRAW YOUR OWN DRAFT MAP OF TRUSTEE AREAS!
The mapping tool is here!
Districtr is a public web tool that people can use to draw the locations of their communities of interest in the Foothill-De Anza Community College District on a map or create draft maps dividing the district into five trustee areas of roughly equal population size. Population data from the 2020 Census is embedded as a layer in the base map to aid the process.
Click on the Districtr logo below to reach a Foothill-De Anza Community College District landing page where you will find instructions to start mapping! A video showing how to use our Districtr map will be posted here soon. In the meantime, here's an excellent "how-to" video created for another jurisdiction that also applies to using the Foothill-De Anza map.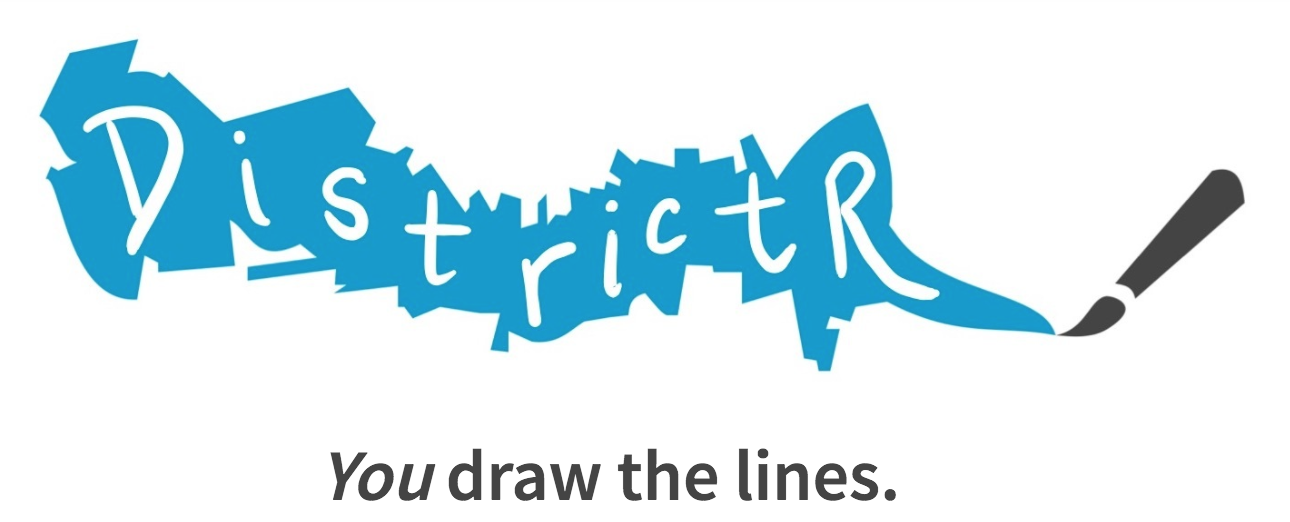 Maps created by members of the public are reviewed by Redistricting Partners, the district's consultant, to aid in preparing draft maps of potential trustee area boundary lines. Three initial maps created by Redistricting Partners were submitted in November 2021 for public review and comment, and the first public hearing before the Board of Trustees on the draft maps was held Dec. 13. At that meeting the board voted to give further consideration to two of the maps, Draft Map A and Draft Map C. A second public hearing on the draft maps is scheduled for Jan. 10, 2022, with a final decision expected on Feb. 14, 2022.
Guidelines for DRAWING TRUSTEE AREAS
The district will follow established redistricting principles that call for trustee areas that are:
Of relatively equal size based on U.S. Census data.
Contiguous, which means they do not hop, skip and jump over some areas to include others.
Drawn to maintain "communities of interest" so that people of like interests are brought together for representation.
Consistent with city, county and local government boundary lines as much as possible.
Compact. California defines compactness "as not bypassing nearby populated areas in favor of more distant populated areas.